Just to let you know, there will soon be a poll for the heir of Generation 4 -- as soon as my blogging has caught up to that part of the story, that is. Bear with me a little longer if you can. Soon you can help put the madness to an end by helping me decide who is the ugliest - a spawn of Fulton or a spawn of Garridan.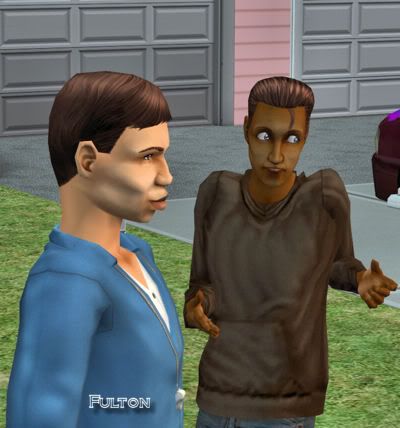 Back to our story: Joe Carr is here to introduce Chapter 10.
Uh, Joe?
"Oh, um... what?"
Just kidding, Joe. Go back to your smustling attempt. After all, it is costing you $27 an hour. Make the most of that, LOL.
Sims are so gullible.